Avon Field Mummers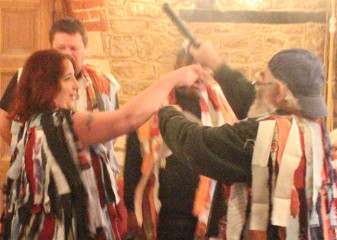 (Website under construction)
Boxing Day:
Current Performances: May. to Jul.2021
Sorry. There are no events found for this period.
Folk plays are seasonal, so please try again at a later date
nearer to Christmas, when Avon Field Mummers perform.
A collection will be made for local charities.
---
Collection
Thanks to everyone who turned out to make it a great day on Boxing Day. Our last collection totalled £41.36, which has been donated to Dorothy House
---
Photographs
As we're all involved in the play, we can't take photos of ourselves! If you have any photos of our performance that you could let us have a copy of, please contact us. Thanks.